Tactical Drone: The Mini Drone flying off the shelves at an affordable price.



Just imagine you could carry a mini drone in your pocket and use it a million different ways: from taking amazing selfies to recording HD videos of your daily life. Well, now you can! By just clicking a few buttons you can fly your Tactical Drone from your smartphone. Anyone can do it. People are using it and the results are amazing.

You can take aerial 360 degrees shots with just a click of a button. You can also playback the highlights of any adventure in slow motion and high definition, and, best of all, it fits easily into all pockets and bags!


A revolutionary model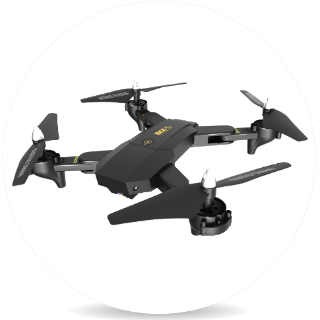 The Tactical Drone is designed by drone-loving engineers. They found that the drones they were using were too heavy, really difficult to fly, and hard to transport.

So they designed this ultra-compact, light, and easy to fly drone. They did so without sacrificing any of the main features of a full-sized model. Tactical Drone makes capturing moments easy.

A engineering and design masterpiece, built to go wherever the adventure takes you. This ultra-portable, folding drone stands out for its high flight performance and functionality on long-range flights.


Why is it so popular?
This drone is so intuitive and comes with so many collision avoidance features that you can give it to a child to fly and they will have it in the air in just a few minutes. It boasts gravity sensors that detect the ground and other obstacles and automatically change the flight path to avoid collisions.

When flying is so easy you can fully focus on taking great photos. Film the natural world, your friends, and even yourself in astounding HD quality! If you're looking for an affordable drone that can take high-quality photos and video that also offers the latest in drone features, then Tactical Drone is exactly what you're looking for.





Features
Various speed settings, Return to Home button, 150m remote control range...


Live feed, emergency stop button, WiFi connection...


Easily control all functions and device monitoring direct from your smartphone on the APP.


High-definition (2MP) camera with 120-degree angle of view.